One picture of someone diving into the abyss might be expected; two might be coincidence. But four? I wonder if that was a premonition of the economic collapse.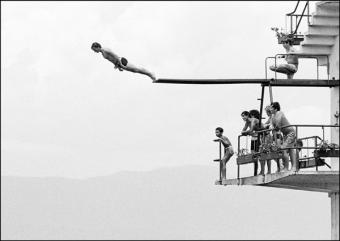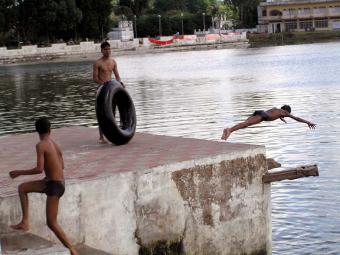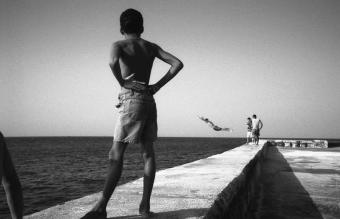 Rebecca Reeve
New York, NY
www.rebeccareeve.com
Mid-Flight, Malecon, 2006
Silver print (ed. of 10), 15"x22.875"
The Photo Review, 140 East Richardson Avenue, Suite 301, Langhorne, PA 19047-2857.