Juried by Julie Saul, Director, Julie Saul Gallery, New York City.
68
Chad States
Philadelphia, PA
chadstates.com
"I am strong emotionally, have always stood up for myself,
and fear nothing. I happen to be physically strong
but that isn't where I derive my masculinity."
Philadelphia, PA
Pigment inkjet print, 40"x32"
Tenth Prize
69
Shelley Calton
Houston, TX
Agent Belligerent
Silver print, 19"x15"
70
Shelley Calton
Houston, TX
Flame n' Rage
Silver print, 19"x15"
71
Donna Pinckley
Little Rock, AR
Abby
Silver print, 14"x14"
72
Sarah Schriver
Elkins Park, PA
sarahschriver.com
Mae Pekarchik
Archival inkjet print, 12"x16"
73
Debra Tomaszewski
Kentfield, CA
www.debratomaszewski.com
Embrace
Digital chromogenic print, 20"x20"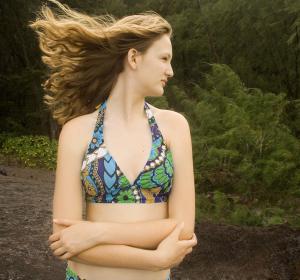 73
The Photo Review, 140 East Richardson Avenue, Suite 301, Langhorne, PA 19047-2857.