There are always many landscapes, plant and flower studies, and pictures of homes, towns, and cities submitted to The Photo Review Competition. It struck me this year that many of these images defined something a bit more specific, an idea of place, real or imagined, and existing on a continuum from somewhat more general to very specific. A tree may be just a tree, or a rural town just a town, but if we were standing there, it seemed to me, it would forever define that very place and time.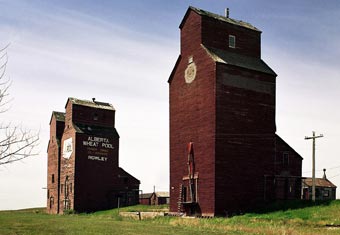 Robert Cassway
Wyncote, PA
Triple Abandoned Grain Elevators, Rowley Alberta, Canada
Inkjet print, 15"x12"
The Photo Review, 140 East Richardson Avenue, Suite 301, Langhorne, PA 19047-2857.