2011 DREAMING IN PICTURES
This is a disparate group of pictures, but each has a degree of surreality, something dreamlike, something of memory and the unconscious.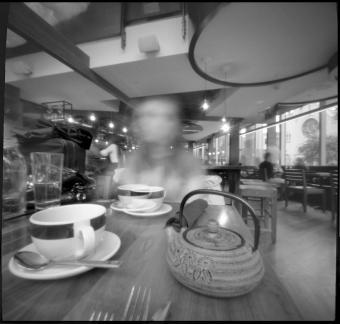 Nancy Breslin
Newark, DE
www.nancybreslin.com
9-12-10. Breakfast at Founding Farmers, DC
Silver print, 10"x10"
The Photo Review, 140 East Richardson Avenue, Suite 301, Langhorne, PA 19047-2857.