There were numerous photographs in the 2007 Photo Review Competition in which the sitter's face is essential. In some the photographer cropped tightly into the face, providing a confrontation we cannot escape. In others, gesture and body language — or the environment (real or imagined) — play an important role, but it is still the face and its expression that animates what we understand about the subject.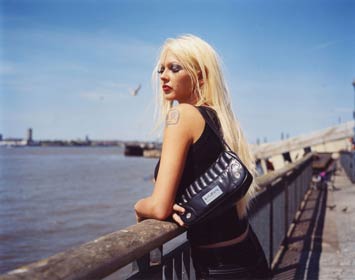 Michelle Sank
Exeter, Deven, United Kingdom
www.michellesank.com
Blaze-Dancer, The Water's Edge, Liverpool
Chromogenic print, 16"x20"
The Photo Review, 140 East Richardson Avenue, Suite 301, Langhorne, PA 19047-2857.