There were numerous photographs in the 2007 Photo Review Competition in which the sitter's face is essential. In some the photographer cropped tightly into the face, providing a confrontation we cannot escape. In others, gesture and body language — or the environment (real or imagined) — play an important role, but it is still the face and its expression that animates what we understand about the subject.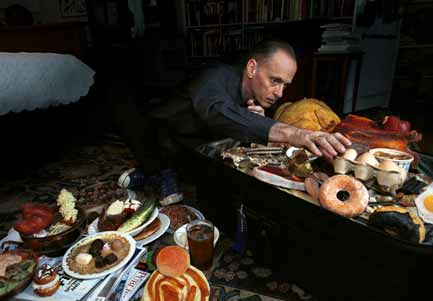 Tom Atwood
West Hollywood, CA
www.TomAtwood.com
John Waters, Packing Food in a Suitcase
Chromogenic print, 17"x24.5"
The Photo Review, 140 East Richardson Avenue, Suite 301, Langhorne, PA 19047-2857.