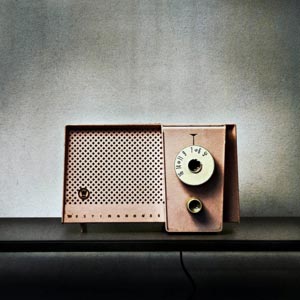 Robert Moran
Bar Harbor, ME
Pink Radio
Archival pigment print, 16"x16"

2012 COMPETITION ENTRIES
Every year we receive many wonderful images in our annual competition that don't make it into our printed issue. And every year there seem to be images that relate to each other in a particular way. So for the last few years, in addition to exhibiting just the prizewinners, we are putting up all the accepted entries plus several special web-only exhibitions arranged around several themes that seemed particularly prominent among entries each year. This year those themes are: Almost Like Us, Country, Town, City, Beyond the Thing Itself, Look! Up in the Sky!, Other Tribes, Out of the Past, Patterns & Markings, and Trees. While each of the pictures in these web galleries has something to say in its own right, I think the whole is greater than the sum of its parts in that a group of related pictures raises more questions and provokes more answers when seen together. And as usual there were many excellent images not included here because they did not relate to a larger theme among the images submitted – no fault of their own. Nonetheless, we are pleased to offer these worthy efforts of many fine photographers.
View Almost Like Us
View Country
View Town
View City
View Beyond the Thing Itself
View Look! Up in the Sky!
View Other Tribes
View Out of the Past
View Patterns & Markings
View Trees

The Photo Review, 140 East Richardson Avenue, Suite 301, Langhorne, PA 19047-2857.