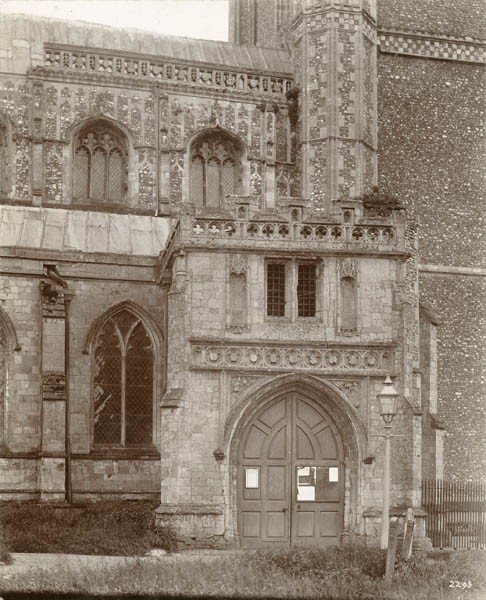 Unknown: Wymondham Abbey, North Portal
c. 1900, albumen print, mounted, 9.5"x7.625"
The Abbey serves as the parish church of Wymondham, but it started life as a Benedictine priory. The monastery was founded in 1107 by William d'Aubigny, Chief Butler to King Henry I. William was a prominent Norfolk landowner, with estates in Wymondham and nearby New Buckenham whose grandfather had fought for William the Conqueror at the Battle of Hastings.

($150-$300) (Minimum Bid: $75)
The Photo Review, 140 East Richardson Avenue, Suite 301, Langhorne, PA 19047-2857.