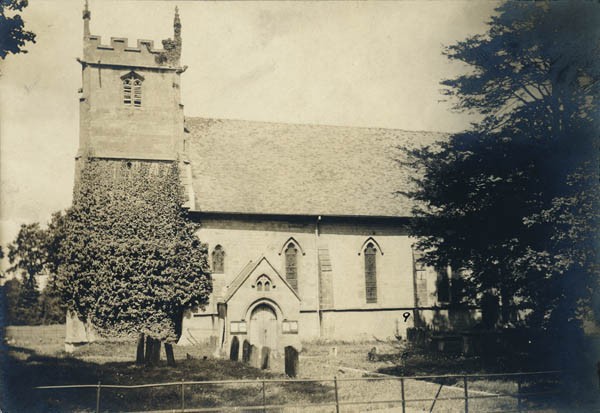 Unknown: St. Lawrence, Weston-sub-Edge, Gloucestershire
c. 1900, albumen print, mounted, 6.625"x4.5"
Fine 13th century church set among yew trees and many interesting tombstones with four coffin lids thought to be over 700 years old. It has a huge stone altar dated 1315, a carved Jacobean pulpit dated 1680, and a 19th-century effigy of Captain Francis Bourne.

($150-$300) (Minimum Bid: $75)
The Photo Review, 140 East Richardson Avenue, Suite 301, Langhorne, PA 19047-2857.