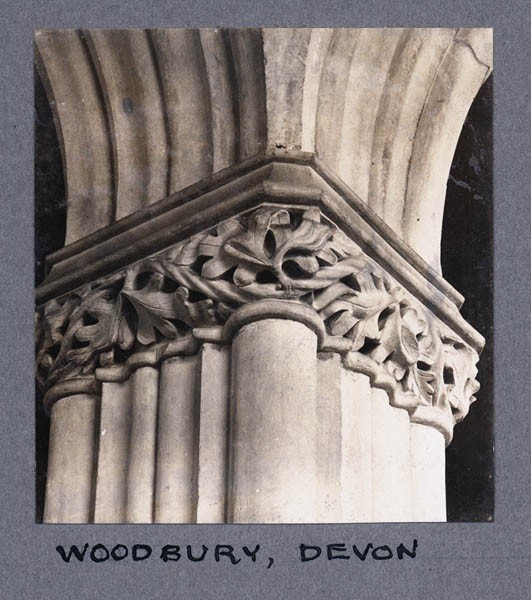 Unknown: Arch Detail, St. Swithun's Church, Woodbury, Devon
c. 1900, albumen print, mounted, 2.5"x2.375"
St. Swithin's Church is early 15th century (consecrated in 1409): the Perpendicular style is mixed with elements of the older Decorated. Interesting features include the woodwork of the screen, the 15th century font, Elizabethan altar rails, Jacobean pulpit, and an early 17th-century monument to a man and his wife (recumbent effigies on a tomb-chest).

($100-$200) (Minimum Bid: $50)
The Photo Review, 140 East Richardson Avenue, Suite 301, Langhorne, PA 19047-2857.